Latest Citizens' Panel Report
Healthcare Improvement Scotland - Community Engagement reports on people's experiences of NHS dentistry, planned and urgent care and the Patient Safety Commissioner
HIS-Community Engagement has published its latest Citizen's Panel report. The report was commissioned by Scottish Government.
The report sought the opinions of people across Scotland, with the results informing the remobilisation of dentistry and planned care services, developing urgent care services, and supporting critical decision-making as the Patient Safety Commissioner's remit is considered. These are all areas regarded as important as the NHS recovers from the COVID-19 pandemic.
The report makes a number of recommendations for Scottish Government and NHS boards based on the responses received.
Our Citizens' Panel is a large, demographically-representative group of people which helps to assess public preferences and opinions on issues relating to health and social care in Scotland.
At the time the survey was conducted in November 2021, there were 953 panel members from across all 32 local authority areas in Scotland and we received a total of 599 responses which is a 63% response rate.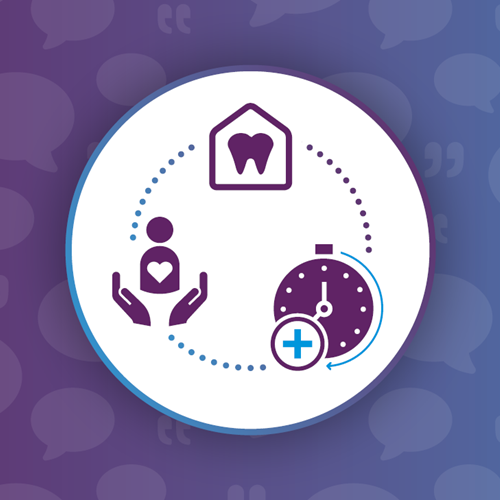 Dental services
When thinking about the health of their mouth, being pain free was most important to respondents, followed by having healthy teeth and gums .The potential cost of dental treatment was most commonly noted as a barrier to visiting the dentist, followed by difficulty in getting an appointment and anxiety about visiting the dentist.
As a result of these findings we recommend that any reform of dental services continues to support people to be pain free and to have healthy teeth and gums, and access to treatment including check-ups is prioritised by dental teams as COVID-19 safety restrictions lift.
Urgent care
Almost a quarter of respondents have called NHS 24 111 for urgent care instead of going directly to A&E since December 2020. When thinking about what worked well in that experience, a third said they had received onward referral for further treatment, and 30% said the service had been excellent.
Conversely, when asked what had not worked so well, the most common issue noted was the time taken for the phone to be answered.
As a result of these findings we recommend the continued use of marketing materials to increase awareness of how to access the right care at the right time.
Planned care
There were three key themes that respondents believed should be prioritised for people waiting for a consultation or treatment. These were clear and specific communication, easy access to care and services and what to do if your symptoms get worse.
Based on these results we recommend the Scottish Government and NHS Board undertake a marketing campaign to raise awareness amongst the general population on how the health service operates between GP services, A&E and planned care. This will also improve people's understanding of what to expect when having a planned consultation.
Patient Safety Commissioner
The Scottish Government is committed to establishing a Patient Safety Commissioner. When we asked the Panel what they believed the Patient Safety Commissioner should focus on, the most common option selected was that the Patient Safety Commissioner should expand into other aspects of patient safety from the outset such as surgical errors or harm coming to patients because of falls. This was followed by a focus on medicines and medical devices, and expanding into other aspects of patient safety at a later date.
Based on these results we recommend the Scottish Government should establish the Patient Safety Commissioner in a way that does not prevent the office from expanding to consider other areas of patient safety in the future.