Transforming Health and Wellbeing Outcomes
As a health and care organisation, Healthcare Improvement Scotland is not only unique, but uniquely placed to support the redesign and continuous improvement of health and care services to deliver the transformation in health and wellbeing outcomes that the people of Scotland need.
As we move from the initial response to the COVID-19 pandemic into the longer term work of recovery and redesign, we need to do so in a way that also supports the recovery of our workforce, as well as placing the people who use our services at the heart of redesign and improvement.
Addressing the challenges ahead requires innovative and radical rethinking about what we do and how we do it. Success will also depend on us embedding a culture of continuous improvement to ensure we deliver the highest quality and most efficient care we can with the resources available. Healthcare Improvement Scotland has always maintained that transformation requires a focus on both redesign and continuous improvement, and this has never been more critical.
This document describes how we are supporting the vital work ahead of redesigning our health and care system and embedding a culture of continuous improvement.
We will focus on the following 7 key delivery areas:
safety
older people
mental health
primary and community care
unscheduled and urgent care
access
children and young people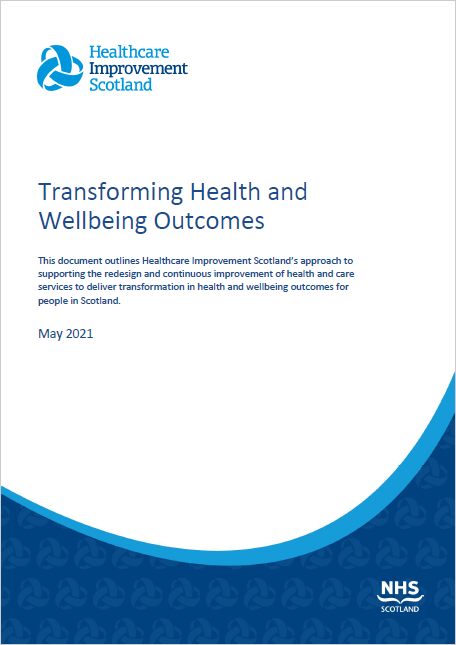 Download the report
File type: pdf
File size: 1 MB
Publication date: May 2021