Service change resources
The service change process
The service change process
NHS boards must work with people when they are considering changes to health and care services. The Scottish Government has produced national guidance, Informing, Engaging and Consulting People in Developing Health and Community Care Services, which sets out the process that boards should follow when they are involving people in decisions about local services.
In response to requests from colleagues in NHS boards which have already undertaken service change, we developed a flowchart which describes the service change process under the following headings:
planning
informing
engaging
consulting
The flowchart summarises the key elements and steps of the process and should be read along with the full Scottish Government guidance.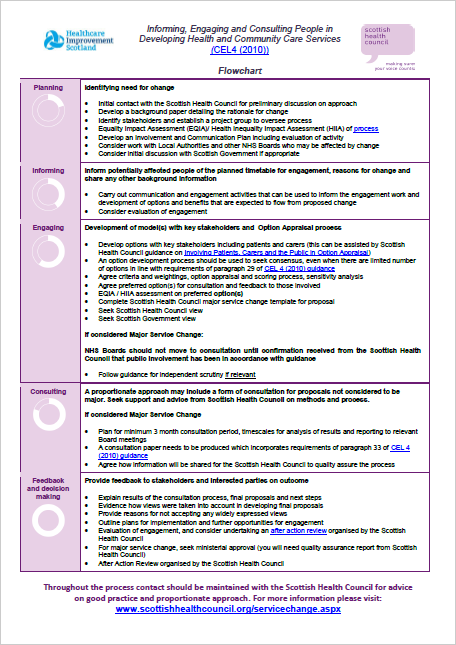 Download the flowchart
File type: pdf
File size: 232 KB
Publication date: April 2015