Scottish Health Council
We are governed by an independent committee known as the Scottish Health Council. Meet our Council members.
The Scottish Health Council reports to the Board of Healthcare Improvement Scotland and provides essential support and strategic direction.
It meets 4 times a year. Minutes from each meeting are forwarded to the Board of Healthcare Improvement Scotland and are published on our website.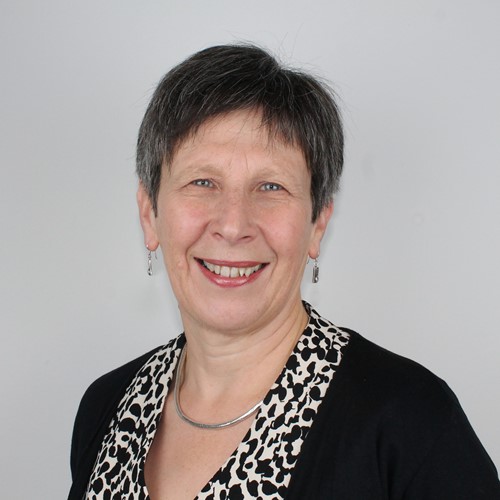 Suzanne Dawson, Chair
Suzanne has non-executive director experience in health and education. She was a member of the Scottish Ambulance Service Board for 8 years where she chaired their Clinical Governance Committee. She was Chair of Borders College leading the Board through a period of transformational change which included a major capital estates project and co-location with Heriot Watt University. She sat as one of the first non-solicitor members on the Law Society of Scotland Council.
Suzanne has spent much of her career in economic development where her focus has been in relationship building, stakeholder engagement and organisational development and has a particular interest in the challenges faced in a rural economy. She is a member of the Board of the Eastgate Theatre & Arts Centre in Peebles and is a Fellow of the Chartered Institute of Marketing.
Suzanne also serves as the Vice Chair of the Board of Healthcare Improvement Scotland.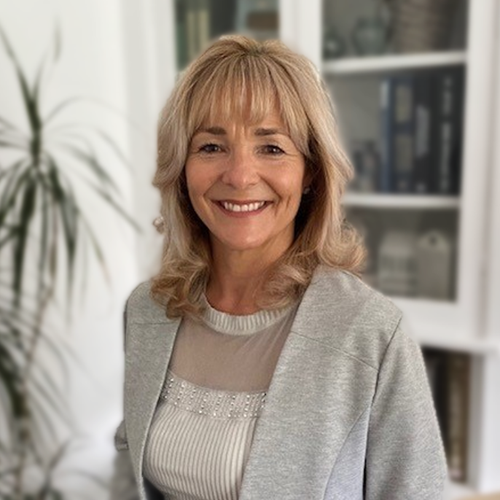 Nicola Hanssen, Vice Chair
Nicola is a Registered Nurse with a BA in Business and Enterprise with over 30 years' experience in health and social care in both Scotland and Norway. She has worked in a range of third sector organisations and in local authority commissioning, which equipped her with a very practical perspective and insight into how national policies and structures influence how services are delivered to people. She has a particular passion for prevention and early intervention throughout the life course and how factors in the social environment determine access to health services and influence lifestyle choices.
In her former CEO role she led on designing and implementing innovative initiatives to reduce unintentional harms, particularly falls and loneliness, to enable older people to live fulfilling, independent lives. She served for 3 years on the Board of Voluntary Health Scotland where she learned more about the diversity and interconnectedness of the healthcare ecosystem and how valuable and vital this is.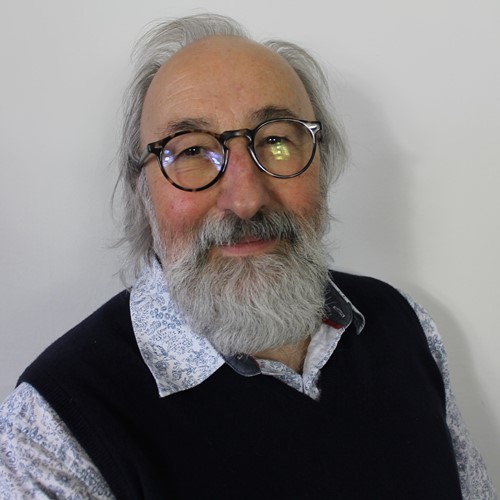 Dave Bertin
Dave's career has mainly been spent in mental health nursing in Argyll and the Inner Hebrides; initially as a community mental health nurse and then as a senior manager developing community services across 2,500 square miles – including 25 inhabited islands! A challenge but hugely rewarding. It was in this role that he developed a passion for public involvement.
Since retiring early, he moved to Doune and "on a whim" started working with Chest Heart & Stroke Scotland helping develop their Voices programme. This became a second career for him and he found working with people with long term health challenges and helping them have a say in their care as demanding (and rewarding) as mental health. Dave is married to Suzie, has a miniature Dachshund called Sasha and one son, Phil, who is both a crofter and distiller (legally!) on Harris. His secret other passion is his Morris Traveller called Tabatha.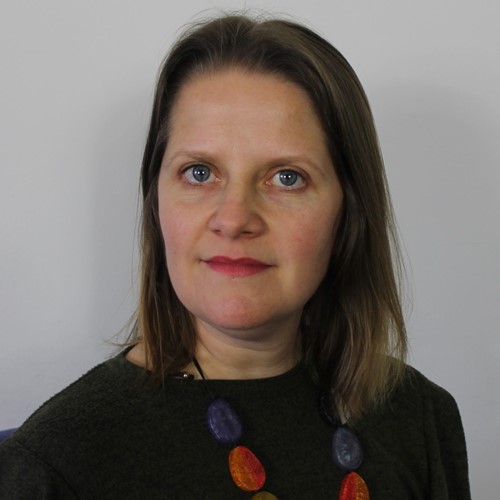 Emma Cooper
Emma has worked with marginalised communities across the UK and developed a passion for ensuring people's voices are heard. Following her degree in Psychology, Emma was an advocate for people living with mental health problems in the community in one of the most deprived areas of the UK. She moved onto working with young people, often at times of crisis, before becoming the CEO of Adventure Unlimited, a charity utilising the power of nature and outdoor pursuits to change people's lives.
In 2011, Emma moved to the Isle of Bute to develop the island's community-owned forest developing a strong commitment to and love of rural Scotland. She became CEO of Scottish Rural Action in 2014, leading 3 successful Scottish Rural Parliaments, and developing a strong voice for rural Scotland.
Most recently, Emma has been travelling in Europe, learning about different cultures and lifestyles, whilst also working as a freelance trainer, facilitator and coach. Emma gained a master's degree in Public Administration in 2011 and is currently working towards the completion of an ILM Level 7 Executive Coaching and Mentoring qualification.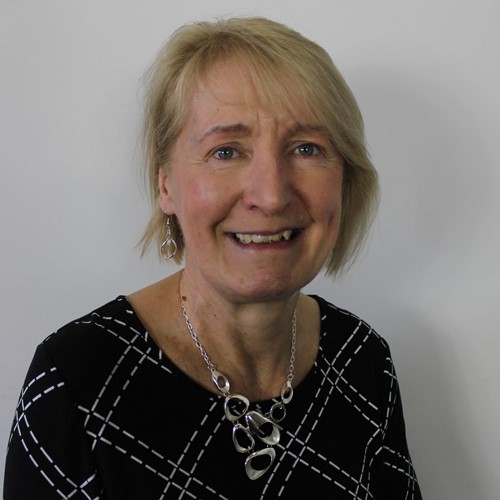 Alison Cox, MBE
Alison started her working life as a chartered physiotherapist, but was forced to rethink her career when she sustained a significant back injury meaning she had to leave clinical work for 2 years. During that time Alison trained as a teacher and decided to continue in teaching rather than returning to physiotherapy following her recovery. She completed a Masters in Educational Management and has been involved in education in a range of roles including lecturing, project co-ordination and management ever since. Alison was asked by Scottish Ministers to establish the BRITE Initiative in 2001 – with a remit to build the competence and capacity of Scottish colleges and universities to be more inclusive, and equip staff to feel confident about enabling all learners to fulfil their potential. This initiative ran successfully for 13 years. Alison has served as both member and Chair of the Board of Lothian Centre for Inclusive Living and LEAD Scotland and was a founding member of Keycomm, the Lothian Communication Technology Service (supporting communication impaired children and adults and AAC users). Alison currently works as a consultant for a wide range of public, private and third sector organisations, focusing on workforce development and tackling health inequalities. She also volunteers in a community-based team seeking to improve the life chances of marginalised young people.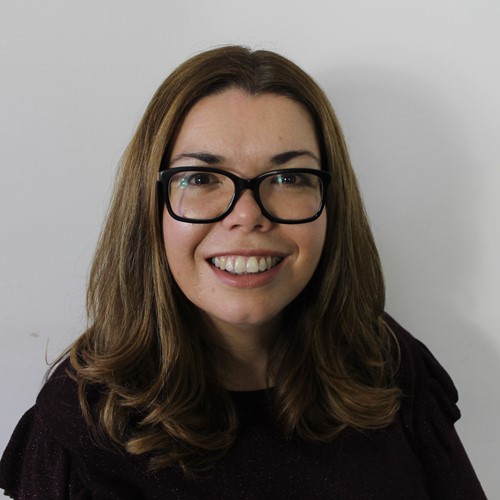 Elizabeth Cuthbertson
Elizabeth brings over 10 years' experience in research, consultation and stakeholder management across the public, private and third sectors. Having managed large scale research and consultation programmes across Scotland – involving a diverse range of service users and stakeholders – she brings to the Committee an ability to think critically, listen to others and convey multiple perspectives, while also challenging performance or proposals when necessary. She is committed to ensuring that evidence is central to decision making; supporting continuous improvement, promoting innovation and increasing community capacity. Elizabeth currently works full time for Wheatley Group, Scotland's largest housing, care and property management company. She was previously Secretary for the Market Research Society in Scotland on a voluntary basis, maximising networking opportunities and helping to highlight best practice in order to raise awareness of the high quality market and social research undertaken in Scotland.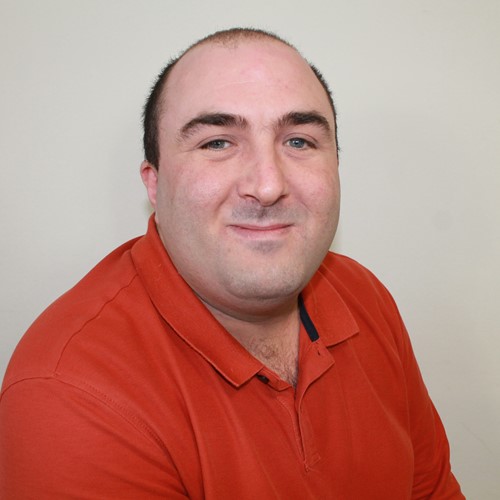 Jamie Mallan
Jamie is the Business Transformation Manager at the New Tannahill Centre, a community hub located at the heart of Ferguslie Park in Paisley and is responsible for developing and designing projects and services that engage local people in the regeneration of their community.
Prior to this, Jamie undertook a wide range of community and business development roles within the not-for-profit sector which saw him work within local communities across the West of Scotland.
Jamie has also been involved with a number of voluntary roles including acting as a trustee and chairperson of Lifelink, a mental health and wellbeing charity based in Glasgow, and the Springburn Winter Gardens Trust, a charity aiming to redevelop and repurpose the grade A listed winter gardens located in Springburn Park.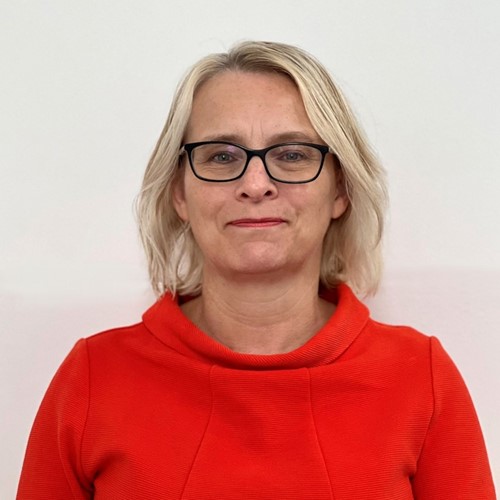 Michelle Rogers
Michelle has over 15 years' experience in strategic planning of health and social care services for children, young people and families within the NHS, local authority and third sector. She recently worked on secondment in the Drugs Policy Division at the Scottish Government, contributing to the development of COVID-19 policy and support. Her current role is as a Community Justice Coordinator supporting needs assessment and strategic planning for the Community Justice Partnership. 
Michelle has a wealth of experience in building and developing successful partnerships across sectors, along with meaningful engagement of lived experience in the development of policy and services. She is passionate about the importance of early intervention and the difference that this can make to health outcomes; and she has a good understanding of the wider determinants of health and the impact of health inequalities. Michelle worked for 10 years in Children and Families at City of Edinburgh Council and also spent time on secondment with NHS Lothian as Strategic Programme Manager for Child and Maternal Health. She has a good knowledge and understanding of children and families health and social care issues and the importance of developing whole systems approaches.