Citizens' Panel
Fifth Panel Report
The fifth Citizens' Panel survey was carried out between June and July 2019.
Panel members were asked questions about the Scottish Ambulance Service, their attitudes towards organ and tissue donation after death, and the care provided by nurses and midwives.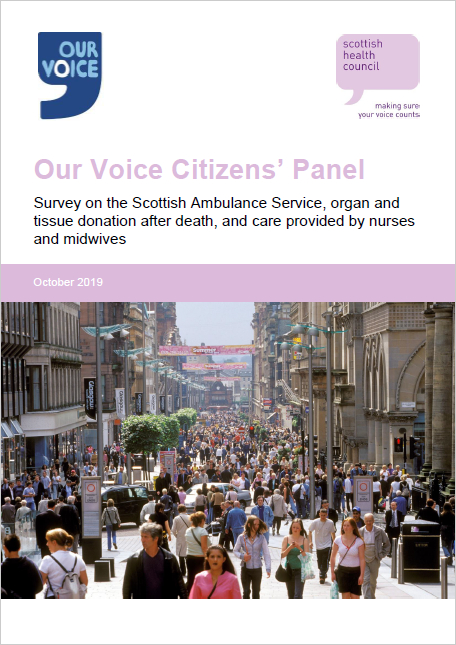 Download report
File type: pdf
File size: 3 MB
Publication date: October 2019
Impact
"Our new system of triaging 999 emergency calls – the New Clinical Response Model – was launched 3 years ago; a system which has helped us save the lives of a higher number of critically ill people.
"Whilst some patients who are less critically ill sometimes wait longer for an ambulance – as a consequence of us prioritising our sickest patients – the number of people surviving longer after a critical health issue, such as cardiac arrest, has increased.
"The new model also allows us to target less sick patients with a more appropriate response. Hearing from the results of this survey that the public understand this is very positive indeed – saving more lives and helping patients as quickly as possible is our priority, and having public understanding and support for this approach is very important."
- Jim Ward, Medical Director of the Scottish Ambulance Service