Citizens' Panel
Third Panel Report
The third Citizens' Panel survey asked questions about digital technologies for healthcare improvement, using and sharing personal health and social care information and access to healthcare professionals other than doctors. Surveys were carried out between September and October 2017 concerning the following issues:
the use of digital health and care technologies
how personal health information is shared and managed
the use of depersonalised health information for research and development
public perceptions of availability and access to healthcare professionals other than GPs
the role of GP practice receptionists
awareness of local optician services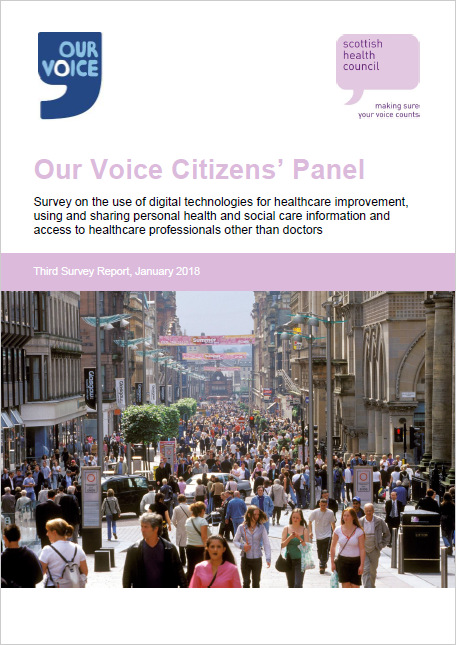 Download report
File type: pdf
File size: 3 MB
Publication date: January 2018
Impact
Findings from the Panel survey have contributed to the Scottish Government's Digital Health and Care Strategy.
The findings also helped inform an Equalities Impact Assessment of The National Health Service (Primary Medical Services Section 17C Agreements) (Scotland) Regulations 2018, which came into force on 1 April 2018.