Gathering public views on cosmetic interventions
The Scottish Government asked us to gather views from the public on what type of cosmetic interventions should be provided by the NHS in Scotland.
The Scottish Cosmetic Interventions Expert Group considered the recommendations from a Review of the Regulations of Cosmetic Interventions published in April 2013 by Sir Bruce Keogh, which followed the Poly Implant Prothese (PIP) scandal that exposed lapses in product quality, aftercare and record-keeping in England.
We held 4 focus groups in November 2014 – in Aberdeen, Edinburgh, Inverness and Glasgow – with a total of 21 people, representing young people and older adults, urban and rural dwellers and people from different ethnic backgrounds. Some participants had previous experience of cosmetic interventions, while others did not.
This report, Gathering Public Views on Cosmetic Interventions, summarises what people told us.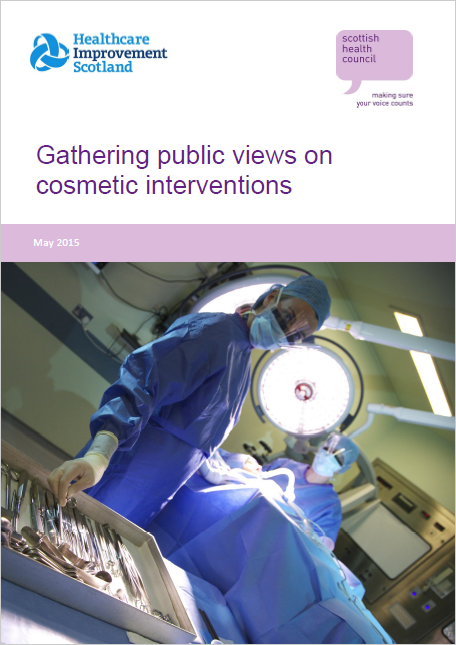 Download report
File type: pdf
File size: 1 MB
Publication date: May 2015
Impact
Feedback gathered by our focus groups was included with other evidence gathered by the Scottish Cosmetic Interventions Expert Group, and helped to inform the Group's recommendations. The Group published its report in July 2015.