Service change resources
Involving people in option appraisal
Involving patients, carers and the public in option appraisal for major health service changes
Option appraisal can be a lengthy and complex process, particularly when it relates to major change in health services. Economists and other specialists may be comfortable with the techniques and concepts, but NHS staff, patients, carers and the public can find it very difficult to understand. This can add considerably to the challenges which are involved in the process, particularly if the proposed changes are contentious.
This guide has been written primarily for NHS boards who are planning to involve patients, carers and the public in the option appraisal process, particularly in weighted scoring events. However, it may also be of interest to local community groups who may be asked to take part in option appraisal.
Our guide does not provide a model process for boards to follow. Instead, it highlights points for boards to consider when planning weighted scoring events, building on learning from the experiences of boards who have grappled with the challenges of involving people throughout the process, and of patients and members of the public who have taken part.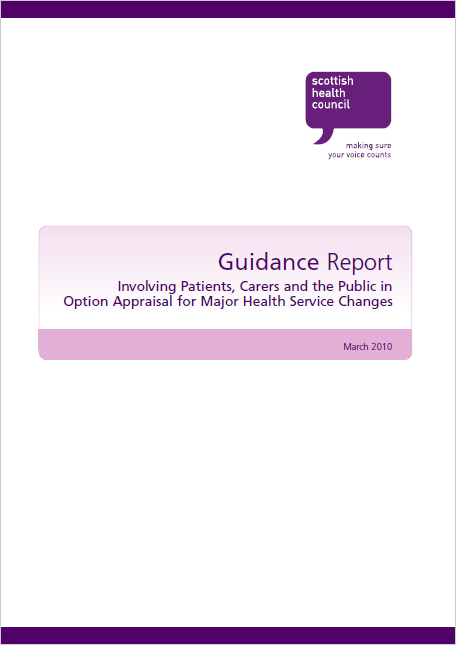 Download our guide
File type: pdf
File size: 279 KB
Publication date: February 2010