Service change resources
Using social media to support service change
Using social media to inform, engage and consult people in developing health and community care services
NHS boards have a statutory duty to involve patients and the public in the planning and development of health services, and in decisions which will significantly affect how those services operate. Guidance from Scottish Government sets out how boards should inform, engage, and consult their local communities about proposed service changes, and advises that:
"Innovative and creative methodologies and technologies should be used to enable people who might otherwise be excluded from the consultation process to be involved and provide a response" (paragraph 34, p9).
We have produced this guide which suggests ways in which social media and online technologies may complement traditional methods of informing, engaging and consulting people. It includes examples of how technology has been used for two-way dialogue with patients, carers and communities, and discusses general considerations when using social media.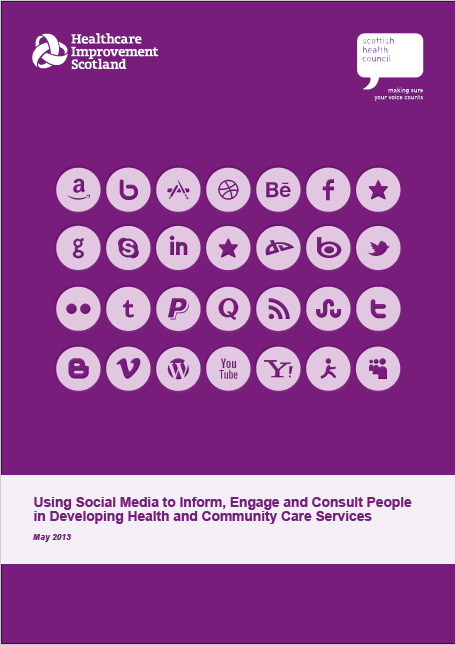 Download our guide
File type: pdf
File size: 654 KB
Publication date: May 2013